I Need The Rock, I'm A Peninsula
Hold Down The Shift Key, Click Here, Then Minimize To Hear Singing With New Lyrics Below
I Need The Rock, I'm A Peninsula
Peninsula: "an area of land almost completely surrounded by water except for an isthmus connecting it with the mainland."
New Lyrics:
A Christmas Day

On A Family Focused Foray

I'm All Alone
They Preach The Other Jesus And Say To Each His Own (2 Cor. 11)
And Refuse What Jesus, Peter And Paul know.

They Are Like Rocks
They Won't Be Mov-ed.

They've Built Walls
Fortresses Thick And Tall

The Truth Can't Penetrate

They Don't Want My Friendship, Friendship Is Two Way

It's Listening And Receiving They Disdain

They Are Like Rocks
They Are Like Islands
They Talk Of Love
To Them Its Push And Shove
It's Saddening In My Mind

I "won't disturb the' Bliss Of Saints 'that have died.'

If I Didn't Love I 'Never Would Have' Tried.
They Sit Like Rocks
They Won't Be Mov-ed


I Have God's Book

And My Poetry To Direct Me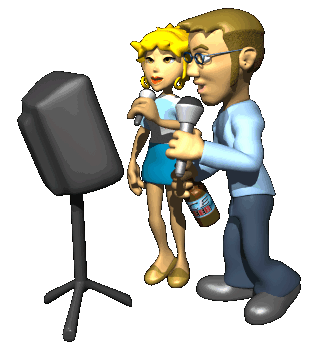 I'm Shielded In God's Armor.

My Weapons Of Warfare, Are Offensive

They Give Freely, Won't Take What Others Give
They Sit Like Rocks
They Won't Be Mov-ed

And Most Rocks Have No Ears

An Island Has Four Sides
Little Billy: What About Australia?


Me And My Wife
On A Bright And Peaceful
Christmas


Looking Through My Window, To The Sky Above

To God The Word, Who Took On Flesh In Truth And In Love
I Need That Rock
I'm A Peninsula
I Write Songs
A Long List True And Peculiar
That's Sure To Irritate

I Have No Need Of One Ways, Their Way Or No Way.

Giving But Not Receiving 'I Disdain'
I Need God's Flock
I'm A Peninsula
God Talks Of Love
He's Lived These Words Before
It's Deep In His Memory
'won't disturb' the Blessings, Of People that have Tried.
If He Didn't Love You, He Would Not Have Died
I Need The Mainland
I Have The Book

And The Scripture To Direct Me

I'm Shielded In God's Armor. (Ephesians 6)

My Weapons Of Warfare, Are Offensive
They Give Freely, Won't Take What Others Give

I Need God's Flock
I'm A Peninsula

And This Rock Feels My Pain
And Peninsula's Have Three Sides.
---


~End Of Song~
New Lyrics By Bj Maxwell
06/15/2012
06/18/2012
06/19/2012
11/06/2012
Copyright ©

Read more at
http://www.songmeanings.net/songs/view/7370/#MzQ0yyvDTiPhJaXc.99
http://www.youtube.com/watch?v=PKY-smJ6aBQ
http://www.youtube.com/watch?v=ySg6_hfILXk
I Need The Rock, I'm A Peninsula
Peninsula: "
an area of land almost completely surrounded by water except for an isthmus connecting it with the mainland."
This Inspired Me To Write:
Here Paul Quotes Jesus, Even Though We Cannot Find This Quote From Jesus In The Gospels. However, J.C. Certainly Demonstrated This In His Life.
There Are Many Folks Out There That Know How To Give Of Their Money, Time, Resources Etc, And Want Others To Receive What They Have To Offer, But Won't Receive Anything That These Others Have To Offer. Sometimes They Are Saying, What You Have I Don't Want, Thereby Saying 'I Have No Need Of Thee'.
"It is time to institute a system that affirms that every person has something worthwhile to contribute, that the 'more blessed' position of giving is to be shared by all those created in God's image." (Robert D. Lupton Theirs is the Kingdom: Celebrating the Gospel in Urban America, Lupton)
This Means That If Everyone Gives There Needs To Be The Same Amount Of Receivers.
I Ran A Foodbank With This Concept In Mind And It Worked Quite Well.
I'm Not Talking About Givers Only Or Receivers Only But Givers And Receivers. This Is What Interdependence Not Independence Or Dependence Is About.
The Church Of The Missing Body Parts
I Was Accused Of Trying To Control A Pastor Because I Stopped Going To His Church And When They Sent Me A Nice Card Wishing Me Well, Hoping That My Wife And I Would Return, I Sent An Email Response Thanking Them For The Card But Responded That I Don't Think We Are Better Than Anyone As The Card Seemed To Imply, But Only Wanted Real Fellowship After The Sermon, Because The Last Time We Went All Were Rushed Out Of The Building Right After Service, Without The Chance To Fellowship With Other Believers. It Also Wasn't Clear As To How Often This Lack Of Fellowship After The Sermon Would Happen.
How Am I Trying To Control Someone By Not Attending Their Sermons?
Only A Controller Would Think That People That Want To Participate Want To Control, As A Dictator Might Think That Establishing Democracy Is Imposing The American Agenda And An Invasion.
Only One That Thinks More Highly Of Himself That He Ought Would Think This Way.
According To Scripture, Whenever We Come Together This Is How It Is Supposed To Look:
One Body, Many Parts
The Reality Is:
Real Christians And The Real Church Give And Take And Any Other Way Is Unscriptural.
Whenever You Come Together
To Some Having Order Means, I Order You To Stay Silent Permanently. They Have Proven Through Their Actions That One Need Only Be A Rectum To Stop The Body In Its Tracts By Shutting Down The Whole Organism. A Pastor That Thinks He Is Being Controlled When The Body Parts Want To Participate Is In Actuality Opposing God Who 'has arranged the parts in the body, every one of them, just as he wanted them to be.' Ultimately, God Will Have His Way And Remove That Hindrance To Real Fellowship Or Reduce It To A Small Church For Years. Sometimes A Small Church Means More Meaningful Interaction And Attention, At Other Times It Means There Is A Big Problem.
Later, There Was A Fellowship And Barbeque At A Nice Christian Couples House, From The Church I Mentioned Above, And I Saw More Body Life There Than I Did In The Actual Church Building And Service. There Was Great Fellowship At This Couples House With Each Contributing, The Pastor Was In The Corner With His Panties In A Bunch, Loudly Whining On The Back Porch To His Elderly Pastoral Trainee Who Should Be Training Him, That People Are Trying To Control Him. I Often Got Better Fellowship At The White Spot After 'Ministry' Or Church Than I Got In Church Itself.
Its Interesting To Do A Bible Study Of The Phrase On What Being 'Together' Meant For Christians In The Early Church.
So Holy Ghost Filled Believers Who Come Together With Other Christians Give And Take. Christianity Isn't A Spectator Sport Where A Barrel Full Of Pew Potatos Get Together And Listen To Mr. Potato Head Dictating To Them What The Bible Says.
Pastors Are An Integral Part Of The Body Of Christ But Are There To Equip The Believers For Ministry. This Means That Once The Body Parts Are Equipped They Are Supposed To Use Their Equipment. They Are Not Barney Fifes That Never Use Their Gun Or Where The Sheriff Always Keeps The Bullets So They Don't Hurt Themselves Or Others.
Part Of The Service Most Certainly Should Be The Pastors Sermon But If That Is It, The Result May Result In What Happened To Eutychus, A Dead Or Sleeping Church.
What Keeps A Congregation Active And Alive Is Participation. This Is Why I Am Alive While on The Internet, Passing Out While Watching Television. Just Ask My Wife.
Body Life Makes The Pastors Sermons More Interesting. I Find That Real Life Experiences With Others Makes My Messages More Meaningful And Interesting. What Happens When Body Parts Are Ministering Is Good Fodder For The Pastors Sermon The Following Week.
Don't Know What Body Part You Are?
Some Have Concluded That I'm One Of Those Body Parts That Some Want To Misrepresent, Cover Up And Keep Out Of Sight Like An Armpit Or Something Like That.
Christian Hero Worship
I Spent Over Thirty Years Trying To Share My Life And Experiences With My Family And My Parents Who Were Very Generous Persons In Their Own Right. However, After Thirty Years I Couldn't Recall Anything That They Really Received From Me, And This Wasn't From My Lack Of Trying.
Through Many Years Of Sharing What God Taught Me, My Wife And I Decided We Would Just Give Mom A Book From Chuck Norris Called, 'Black Belt Patriotism'. After A Lifetime Of Beating The Crap Out Of Folks, Promoting Buddhism And Essentially Declaring Himself The One Man Solution To The Worlds Crime Problem, Norris Became A Christian And Wrote A Really Good Book. Well, We Gave This Book To Mom She Ate It Up, And Even Passed It Around For Others To Read. Many Of The Things Norris Said, We Had Said To Her For Thirty Years, But Norris Reached Her. Now I'm Elated That Something Got Through But Saddened That My Over Thirty Years As A Christian Didn't Have Any Influence While A Television Action Hero Did.
I've Seen Folks On The Internet Looking For Celebs, Christian And Non Christian, Find Them Add Them To Their Facebook. Always Have Time To Respond To Them While Not Having The Time Of Day For The Regular Folks, The Parts They Think Less Honorable. Honorable Meaning Well Known, Good Looking And In The Limelight.
You Want To Know Why So Many Christian Singers, Comedians, Preachers And Teachers Fall From Grace And Into Immorality? Part Of The Reason Is How They Are Placed On A Pedestal By The So Called 'Common Folk' As If They Can Do No Wrong Or If They Do Wrong It Is All Right. Simply Put, This Is Wrong. I Think This Contributed To A Worship Leader Falling Into Immorality. I Witnessed Some Of This Myself.
I've Seen The 700 Club Reject Small Time Authors, But Foam At The Mouth When The Likes Of Dolly Parton Of 'The Best Little Whorehouse In Texas' Has A Childrens Book She Wants To Promote.
Paul Had The Same Problem When The Corinthian Christians Would Be Swayed By The Super Apostles To The Point Of Gross Error.
"Paul Points Out The Gullible Christians That Tolerate The Preachers Of Another Jesus And Gospel When He Says:
These Corinthians Were So Gullible As To Be Swayed By These Super Apostles Who Preached Another Jesus. This Is What Hero Worship Leads To. This Is How Cults Succeed. Exalting The man But Not J.C. Saying To One Body Part, I Don't Need You.
I Spent Over Thirty Years Trying To Communicate The Danger Of 'Another Jesus' To My Family And Relatives. Every Time I Talked About This They Would Look At Me Like That Was The First Time They Heard It From Me.
This Inspired Me To Write:
Sometimes People Will Exalt A Particular Body Part Because It Has Some Letters Behind Its Names.
Everyone Is To Give And Receive And To Provoke One Another.
Before Telling The Hebrews To Go To Church, Paul Tells Them What Church Is.
It Is NOT, Assembling And Listening To One Man Give A Sermon, It Is Everyone Loving And Provoking One Another To Love And Good Works.
If You Go To Church And There Is Little If Any Fellowship Whereby Every Body Part Is Doing Its Part, Then It Isn't Church At All.
Provoke Hear Means: To Irritate, Spur On,
We Are Still Recovering From A Generation Of 'Christians' With A Form Of Godliness That Listen To The Pastor Preach His Sermon And Then Go To Their Favorite Buffet. Their Children Are Now In Masse Rejecting This Kind Of Christianity And Going Into Other Religions.
If Jesus Who Is God The Son Let His Lowly Followers Serve Him, Then We Can Certainly Let Others Have The More Blessed Position Of Giving To Us.
Are You Better Than The Creator Of The Universe?
Bj Maxwell
07/12/2010