My, My, How The Whole Truth Divides
Formerly 'American Pie, Don McClean.
New Lyrics: Bj Maxwell
Thankyou Lord For This Gift
Feel Free To Post Unaltered Anywhere.
Old Lyrics In ' '
New Lyrics In Black
Links In Green
'CM' Means Lyrics By Cynthia Maxwell
Hold Down The Shift Key, Click Here, Then Minimize To Sing New Lyrics With Music.
If You Need Help Singing This Song, Slowly Scroll To The Bottom Of This Song And Click The Link Where Bj Will Sing It With You.
My, My How The Whole Truth Divides
New Lyrics:
"A long long time ago"
The Holy Book Tells Me So
The Truth Used To Make Some Folks Smile.
"And I Knew" If They Had A Chance.
They Would Speak Of The Lord Of Dance
And That Would Greatly Help Them Through Their Trials.
In These Days Like A Smelly Sewer
With 'Every Paper' New Manure
'Bad News On' Your Desktop
Would Someone Turn It All Off?
I Can Remember That I Cried
When I Read How And Why Jesus Died
God's Son Told Me To Abide
And Watch How Truth Divides
I'm Just Sayin
[Chorus]
My, My, How The Whole Truth Divides
Lead The Horsey To The Sourcey But Can't Make Him Imbibe
And Jesus Christ, Breaking Bread Drinking Wine
"Sayin' This'll Be The Way That I Die" CM
"This'll Be The Day That I Die"
You Can Meet The God Of Love
When You Place Your Faith In Christ Above
Cause 'The Bible Tells You So'
Now Do You Believe That Rock Did Roll?
And Christ Rose Up From That Deep Dark Hole
Do You Believe Gods Lyrics In This Poem?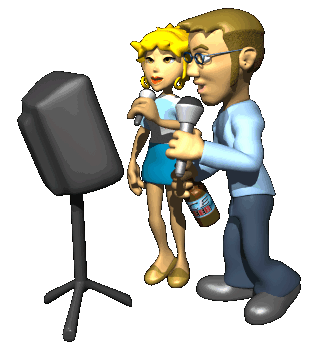 Just Like Elijah Prayed To Him
God's Still Small Voice Heard In The Wind
He Just Kicked Off His Shoes
God Took Away Elijah's Blues
He Was A Lonely Jewish Prophet But
Seven Thousand Baal Haters Hangin Tough
Though Some Jews Had Him On The Run
That's How The Truth Divides
Still, I'm Just Sayin
[Chorus]
"Now, For" Many "Years We've Been On Our Own."
And Rust Grows Thick On Ones Earthly Throne
"But That's Not How It Used To Be"
Now When Christian Sings For 'King And Queen.'
He's Sure To Not Offend Or Make Scenes.
In A Voice That Comes Effeminately
"Oh And While The" Queens Are Prowling Round
False Teachers Teach No Cross Just Crown
"No Verdict Was Returned "
"The Courtroom Was Adjourned"
And While Lennon Sang A Song Bout Marx
The Sermons Lost Their Divine Spark
Just Nursery Rhymes In The Park
That's How The Lies Misguide
"Still Just Sayin"
[Chorus]
"Oh, And There We Were All In One Place"
My Presence Just A Table Space
At These Unholy Holidays
"So Come On" Jack Be Truthful, Make It Stick
Bro Against Bro Comes Really Quick
Cause The Truth Is The Christians Only Trick
"As I Watched" Them On Their Stage

My Simple Truths Would Sure Enrage
"No Angel" 'Trained' "In Hell"
Could Cast A Better Spell
Than These False Apostles Of The Night
Pretending To Be In The Light
(2 Cor. 11:1-15)
Us In God's Light, Them The Other Side
That's How The Truth Divides
I'm Just Sayin
[Chorus]
"Helter Skelter" In A Melter Smelter
Fruitcake Stew: Then You're A Fruitcake Pelter
"Eight Miles High" The Wormwood Blast
There Went All Of The Grass
(Revelation 8:6-13; 6,8,10,11)
The Replacements All Showed Up En Masse
Chester The Bible Molester Teaching Class
(Acts 20:29-31; 2 Peter 3:15-18)
Mormons, Catholics, J, Double U's
Gentiles, Wannabes And Acidic Jews
They "All Got Up To Dance"
"Oh, But" They "Never Got The Chance"
These Replacers "Tried To" Seal The Deal
The Actual Band 'Refused To Yield'
The Wheat And Tares Grow In The Field
And Then The Truth Divides
I Am Just Sayin
[Chorus]
If You Meet A Goy Singing Jacob's Blues
And Find A Group Of Unhappy Jews
Jacob's Trouble Is Underway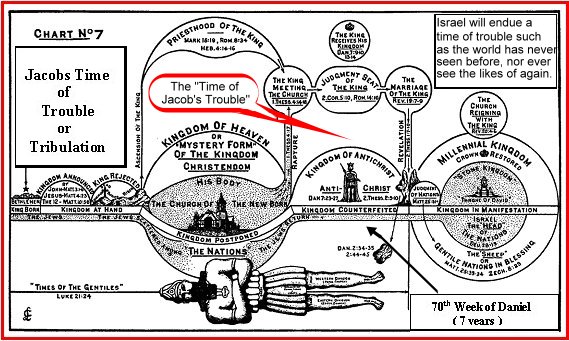 Go To Your Local Christian Store
Where Christians Just Aren't Anymore
The Bibles In There Will Be Sure To Inform
Why "The lovers cried, and the poets dreamed"
When God's Sure Word Is Spoken
The Demons Will Be Smokin
Oh God!!
Then The Triune God, The Lord Of Hosts
(Gen. 1:26,27; Ps. 45:6,7; Isaiah 44:6; John 1:1-3, 12,14,18; 20:27-31; Phil. 2:5-11;Col. 1:15-17; Hebrews 1:6-8)
Seperated The Sheep From The Goats
Then Turned The Devil Into Toast
That's How The Truth Divides




End Of Lyrics
Hold Down The Shift Key, Click Here, Then Play, Minimize To Hear Bj Rap The Lyrics Above.
"..the mystery made known to me by revelation, .., then, you will be able to understand my insight into the mystery of Christ, 5 which was not made known to men in other generations ...." (Ephesians 3)