Special Ed: Sing Along
Thanks To God Who Has A Sense Of Humor In Giving Me This Gift And A Wife Who Loves And Supports Me In Spite Of This.
Former Melody: Mr Ed
"The 1961 Report of the Register of Copyrights on the General Revision of the U.S. Copyright Law cites examples of activities that courts have regarded as FAIR USE: "quotation of excerpts in a review or CRITICISM FOR PURPOSES OF ILLUSTRATION OR COMMENT; quotation of short passages in a scholarly or technical work, for illustration or clarification of the author's observations; USE IN A PARODY OF SOME OF THE CONTENT OF THE WORK PARODIED..."
New And Improved Lyrics By Bj Maxwell
This Song Is Great For Teaching Your Children How To Read Scripture, Which Should Come Natural For Them.
Often Adults Need This Reminder Also.
 Hold Down The Shift Key, Click Here, Minimize To Karaoke New Lyrics Below.

If You Need Help Singing This Song, Scroll To The End Of The Song, Click Link And Sing With Little Billy.

Special Ed
New Lyrics:
Special Ed: 'Hello, I'm' Special Ed
Of Course, Of Course, A Verse Is A Verse
'And No One Can' Change Plain Sense To Perverse.
'That Is Of Course', Unless The Verse
Is Read By Special Ed.
 'Go Right To The' Verse And Ask The Source.
God'll Give You The Answer That Three Endorse
Gods' 'Always On A Steady Course'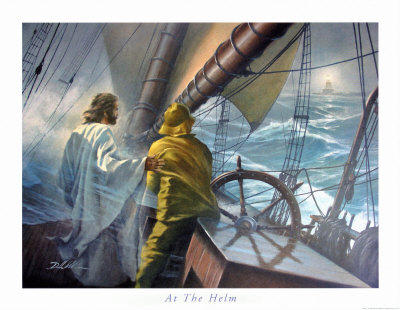 God Means What He Said.
Ed's Degrees, Piled High And Deep.
The Scriptures To Dismiss
But Special Ed 'Will Always Twist
Til Someone There Resists.
  A Verse Is A Verse, Unless Your Dense
And Take The Plain Sense, And Commence To Mince.
Then After All That It Makes No Sense
Cause Of Eds Big Head. 
(Bishop Song-'Jesus' Seminar.)
 Ed Thinks He Knows Much Better Than God
Only Proving That He's One Big Fraud
Changing God's Words With One Big Nod
Mainly Those In Red. 
Of Course, Of Course, A Verse Is A Verse.
 Until Ed Changes The Plain To Perverse.
His State Is Worse Than The First.
Cause Of Those He Mislead.
If The Plain Sense Makes God Sense.
Don't Cause Any Offense.
Believe It, Obey It.
Don't Change It To Nonsense.
A Verse Is A Verse, Of Course, Of Course 
'And This One Will Talk' With Compelling Force.
You've Never Heard Of A Trojan Horse?
'Well, Listen To This....'
Special Ed: 'I Am'Special Ed
If You Don't Automatically Hear Music, Then Hold Down The Shift Key And Click Here, Click Play, Then Minimize Music So You Can Sing The New Lyrics With Little Billy
New Lyrics By Bj Maxwell
Copyright ©
08/16/2011
08/23/2011
06/08/2013
05/05/2014