Children Of A Lesser Fraud
New Lyrics Bj Maxwell
Formerly, 'Longer'- Songwriters: FOGELBERG, DAN
For Those That Argue For Voting For The Lesser Of Two Evils.
Thankyou Lord For This Gift
Feel Free To Post Unaltered Anywhere.
Old Lyrics In ' '
New Lyrics In Black
Links In Green
Hold Down The Shift Key, Click Here, Then Minimize To Sing New Lyrics With Music.
If You Need Help Singing This Song, Scroll To The End And Click The Click Here Link To Hear Hill-Billy Sing It.
Children Of A Lesser Fraud
New Lyrics:
You're Better Than All The Poo Poo
Shoveled Lately
Lesser Than Any Fraud I Once Knew
Straighter Than Any Liars
Up In The White House
I'm Gonna Vote Fer You
Stronger Than' Any House Of Cards Constructed.
Bigger Than Any Bonsai Grew
Lesser Than Any Liberalistic Evil.
I'm Gonna Vote Fer You
You'll Bring Nuclear Winters
They'll Bring Judgment On Our Heads
We'll Fry 'Through The Falls And Summers.'
And Shove To Get Fed
'Through The Years As The' Sulphur
Chokes This Fella
Burning Hot, Starts To Cook Through My Hide.
While The Widening Cracks In My
Hands Start To Yella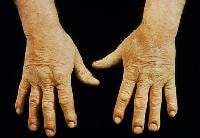 I Will Still Vote Fer You
Instrumental:
You're Better Than All The Poo Poo
Shoveled Lately
Lesser Than Any Fraud I Once Knew
Straighter Than Any Liars
Up In The White House
I'm Gonna Vote Fer You (2x)
Bj Maxwell
New Lyrics By Bj Maxwell
10/03/2012
Copyright ©
Wanna Hear Hill-Billy Sing The Song Above Click Here


Lesser Of Two Evils, Does It Make Sense?

No, Click Here
My Reading Of Doug Groothuis'Article Has Lead Me To Some Conclusions Right Off The Bat.

1) This Author Has Made A Lot Of Assumptions And Claims Without Quotes Or Evidence To Support His Allegations.

2) His Expertise Is In The Cults And For That He Has Declared Mormonism And Romney:

"..heretical. No one should be a Mormon. It is 'another gospel' (see Gal 1:6-11)."

And That Romney Becoming President Would, "give Mormonism a platform it has never enjoyed before. That is bad, very bad."

But He Then Concludes Outside His Area Of Expertise BTW, That This Doesn't Matter Because Essentially, The Thousands Of Souls Lost By Giving Romney A Global Stage Never Experienced By A Mormon Before, Isn't The Issue, Getting A President That Will Save Us From Obama Is.

He Has Somehow Concluded That In Elections, Same Sex Marriage Is Bad, But Polygamy Isn't, Unless It's Obama That Promotes Polygamy By First Promoting Same Sex Unions, That Being A Blatant Heathen Is Bad But Being A Religious And Political Hypocrite And A Waffling Liar Isn't, Even Though God Calls Them Both Evil. (Romans 1) The Lesser Of Two Evils Argument Didn't Work In Germany With Hitler, And It Doesn't Work Here.

http://www.youtube.com/watch?v=0rScPlpBBIA
=======================================================================
Cynthia Says:

"I couldn't believe that one caller was told that, "if they vote to re-elect Obama; that the blood of the unborn was on their hands." But, they won't acknowledge that; if they vote for Romney, that somehow they are not responsible for all the souls lost to one who believes in a "false god"! HYPOCRITES!"

Bj: Excellent Points Cynthia, Very Logical. They're Willing To Use A Measuring Stick And Logic With Those That Vote For Obama, But Not The Same Standard For Those That Vote For A Person Who's Religion And Politics Is About Lies.

You Think That Romney, Is The Lesser Of The Two Evils, But Really Is That Even For Sure. We Know More About What Obama Will Do And Say Than We Do Romney, Who's Made A Career Of Waffling On Issues, Even At Times Being For Homosexual Rights And Abortion, And Even Romney Care.

The Nature Of Mormonism Is The Nature Of Romney.

"21 For although they knew God, they neither glorified him as God nor gave thanks to him, but THEIR THINKING BECAME FUTILE (Romney And Obama) and their foolish hearts were darkened.22 Although they claimed to be wise, they became fools 23 and EXCHANGED THE GLORY OF THE IMMORTAL GOD FOR IMAGES made to look like MORAL MAN (Romney-Mormonism) AND birds and animals and reptiles. 24 Therefore God gave them over in the sinful desires of their hearts to sexual impurity for the degrading of their bodies with one another. 25 THEY EXCHANGED THE TRUTH OF GOD FOR A LIE, (Romney And Obama) and worshiped and served created things rather than the Creator (Romney And Obama) --who is forever praised. Amen." (ROMANS 1)

I Don't Argue Against Obama Here Because We Clearly Know He's The Wrong Choice. However, 'Christians' Have Been Duped Into Thinking That Because Obama's The Wrong Choice That Romney Is The Right Choice.

Wrong Again!!!!
Mormonism Promotes Polygamy And That Is Enough, Not To Mention A False Gospel, Which Paul Condemns To Hell. (Galatians 1:8,9)
"11 Have nothing to do with the fruitless deeds of darkness, but rather expose them." (Ephesians 5:11)

"17 I urge you, brothers, to watch out for those who cause divisions and put obstacles in your way that are contrary to the teaching you have learned. Keep away from them.18 For such people are not serving our Lord Christ, but their own appetites. By smooth talk and flattery THEY DECEIVE THE MINDS OF NAIVE PEOPLE." (Romans 16)

Romney's Pro Life Fairy Tale:

http://www.youtube.com/watch?v=423pzlaQDBI

======================================================================
===================================================================
Voting For The Lesser Of Two Evils:
"He has not always been pro-life, but now SEEMS TO BE. One could go on. But we should remember that politics is not the church. It is the art of the possible. Often we must choose THE LESSER OF TWO EVILS, which is also the evil of two lessers. We reside in a fallen world. Get over it....Second, protest votes are pointless. Many say, 'If my candidate is not the one, I opt out. I am above all that.' This is wrongheaded. Protest votes send no message, except that you have robbed the better of the two candidates of a vote. Like it or not, we are stuck with a two-party system for the long haul." (Groothius)
http://www.patheos.com/Evangelical/Conservative-Evangelical-Counter-Cult-Expert-Will-Vote-for-Romney-Douglas-Groothuis-05-14-2012?offset=1&max=1
'Seems To Be'?
This Author Isn't Even Convinced That Romney Is Pro Life. This Video Shows He Waffles On That Constantly.
Romney's Pro Life Fairy Tale:

http://www.youtube.com/watch?v=423pzlaQDBI
I Intend To Not Vote For Obama Or Romney.
"If people are obliged to support one person who doesn't represent them IN ORDER TO STOP ANOTHER who also doesn't represent them, they end up with a government that doesn't represent them."
"The phenomenon of millions of people voting for what they say they hate, solely out of abject fear of a 'greater evil,' is in fact the destruction of the whole idea of constitutional, republican, REPRESENTATIVE self-government. In other words, it signals the demise of the United States of America."

-- Tom Hoefling, Sept. 24, 2012
Hardly Anyone Is Voting For Romney Because They Like Romney, They Are Voting For Him To Stop Obama. The Lesser Of Two Evils Folks Cannot Complain When Romney Ends Up Not Representing You.
But Then I Don't Think He Will Win And Then We Can Suggest The Next Republican Candidate Be And Represent Real 'Christian Conservatives' Not Independents Who Vote More For Democrats In An Election.
I Will Be Putting My Comments Concerning Groothius' Article At My Site, When I'm Done.
====================================================
What Does It Profit A Man....
Then Doug Grootuis Goes On:

"If you are a conservative, you vote for the more conservative candidate who can win, as William F. Buckley said. Writing in Michele Bachmann or Ron Paul does no good whatsoever—except to aid the Obama campaign."
http://www.patheos.com/Evangelical/Conservative-Evangelical-Counter-Cult-Expert-Will-Vote-for-Romney-Douglas-Groothuis-05-14-2012?offset=1&max=1
I Would Disagree With This Statement.
What Does 'More Conservative' Mean Anyhow. Is That Like Pretty Sure?
You're Either Sure Or Your Not.
You're Either Conservative Or Your Not.
No One Wins An Election By Default And If Obama Is Aided By My Non Vote, Then What Is Actually Voting For Obama, Two Votes, And If Not Voting Aids Obama, Then Non Voting Ought To Aid Romney. This Is Obviously Silly For Them To Reason This Way.
These RINOS Are The Ones That Made This Election All About Repealing Obamacare, While Millions Of Working Americans Still Don't Have Affordable Healthcare (Labelling Them As Free Loaders). Talking About Being Out Of Touch With Millions Of Americans, While They Hypocritically Claim To Be For The Unborn, Which They Really Are Not.
"We (Christians) Are A Mistress To The Republicans" James Dobson

http://www.youtube.com/watch?v=OENHO9Fgp3E
When The RINOS Lose This Election, They Can Look At Where They Went Wrong And Ask Whether Targeting RINOS And Fickle Independents Was The Best Approach With A Mormon RINO Candidate, Who's Religion And Politics Is Based On Deceit And Waffling. (Romans 1)

Then They Can Consider How They Forsook The Tea Party At The RNC And Real Christian Conservatives And Revise Their Approach Come 2016.

What Good Does It Do To Win The Election, But Dupe Millions Of Americans Into Thinking That It Is All Right To Be A Faux 'Christian' And A RINO?
Romney Had A Prophet Preparing The Way Before These Elections And His Name Is Glenn Beck, Who Also Is A Mormon.
"But as so many of these guys would tell me 'oh we're not a theological group, we have to work with lots of people to reclaim the culture.' Folks, if embracing false teachers is how you reclaim the culture I don't want to be a part of it. Secondly, it's not how you reclaim the culture, I think God's Word tells us, Romans 1, this is how you destroy a culture and speed up God's judgment." (Brannon Howse)
http://www.rightwingwatch.org/category/people/brannon-howse


It Is Alarming How So Many 'Christians' Are Willing To Put Politics Above Their Spirituality, All To Combat What They Perceive As The Greater Evil.

Pro Lifers Willing To Ally With Anyone Who Is Pro Life To Save The Unborn.
What Does It Profit A Man If He Saves An Unborn Child But Then Lets Him Or Her Be Swayed By One Of His Pro Life Allies i.e., A Mormon, Muslim Or Catholic Into 'Another Gospel' Which The Apostle Paul Condemns To Hell. (Galatians 1:8,9)

Is It Any Different To Vote A Mormon Into A Global Podium Where He Or His Mormon Friends Can Claim That Mormonism Is Just Another Denomination Of Christianity.
What Does It Profit Us If One Gains The Presidency But Leads Many To Hell.

I Will Be Adding My Comments On My Page When I Have The Time, Then Transferring It To My Site At:
MaxwellsHouse.org

Bj

========================================================================
"If Romney is elected president, it would give Mormonism a platform it has never enjoyed before. That is bad, very bad."

http://www.patheos.com/Evangelical/Conservative-Evangelical-Counter-Cult-Expert-Will-Vote-for-Romney-Douglas-Groothuis-05-14-2012?offset=1&max=1

I Agree, With Groothuis And For This Reason Won't Vote For Romney. Millions Of American's Eternal Destiny Is More Important To Me Than Whether They Vote Republican Or The Perceived Lesser Of Two Evils

"Mitt Romney got a rave review during this week's church service as his close friend hotel billionaire J.W. Marriott Jr. PRAISED the presidential candidate FOR BRINGING POSITIVE ATTENTION TO THEIR SHARED RELIGION.
'THERE HAS NEVER BEEN AS MUCH POSITIVE ATTENTION TO THE CHURCH, THANKS TO THE WONDERFUL CAMPAIGN OF MITT ROMNEY AND HIS FAMILY,' the 80-year-old J.W. Marriott Jr. SAID at Sunday service at the Church of Jesus Christ of Latter-day Saints in New Hampshire."

http://www.dailymail.co.uk/news/article-2197252/Mitts-billionaire-friend-praises-Romneys-bringing-positive-attention-Mormonism-presidential-campaign.html

"Scott Beck, president and CEO of Visit Salt Lake, said there's no question a Mormon presidential nominee helps sell the state to tourists and conventioneers....Matthew Wilson, a professor specializing in religion and politics at Southern Methodist University in Dallas, said Romney's nomination itself is an important step in breaking down the "suspicions and barriers" some have about the LDS Church – and Utah...."That is exactly what the Mormon Church tried to accomplish with their 'I Am a Mormon' campaign, acceptance and to be part of the mainstream," Love said. "But this is unpaid and more credible."

http://www.deseretnews.com/article/865561198/Is-Mitt-Romneys-moment-Utahs-moment.html?pg=all

"A major election-related concern for evangelicals has been that Mormon missionaries, using their sound-alike terminology, will take advantage of a Mormon as U.S. president to gain entrance into homes to proselytize people the world over. With over 55,000 LDS missionaries worldwide, each possibly knocking on a dozen or more doors each day, the ramifications could be huge. This translates into millions of homes each week. The July 16, 2011 World magazine, for instance, published an article in which two people took opposite positions on the question, "Can a Mormon be president?"

The one who took the "Yes" position concluded:

If having a Mormon in the White House would give cultural cachet to a false religion, then that might be a reason-the only one I can see-for evangelicals to vote against him on religious grounds.
It is interesting that the person who gave the "No" response essentially gave this very same reason for his position. I have to assume the two writers did not read each other's responses prior to submitting their papers. Here is the "No" argument:

So the real question is whether supporting a Mormon for president promotes Mormonism. My answer to that is yes. Electing a Mormon to the world's most powerful political office would dramatically raise the profile and positive perception of Mormonism. That is why I cannot in good conscience vote for Romney, despite agreeing with him in a good many social and fiscal issues."

http://irr.org/voting-or-against-mormon-president