Pastorized
Formerly, 'Too Shy', By Kajagoogoo
New Lyrics By Bj Maxwell
About Christians That Have Been Pastorized, Homogenized And Pacified By Their Pastor And Rendered Useless For Service.




To Sing Karaoke, Hold Down The Shift Key, Click Here, Then Play, Minimize And Sing New Lyrics Below.
If You Need Help Singing This Song, Scroll To The End Of The Song And Click The Link.
New Lyrics

48 Seconds Into Song:
Specialized And Pastorized, Won't Even Try?
Baa, A Little Louder
Pastor's Wrong, You Belong, You're Qualified.
So, Pacified


Christian, Read A Little Closer
(Acts 20:27-31; Matt. 28:18,19)
Your
CHORUS: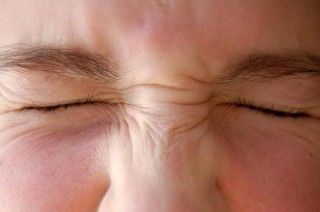 Eyes Shut Tight
Hush, hushed, Pastorized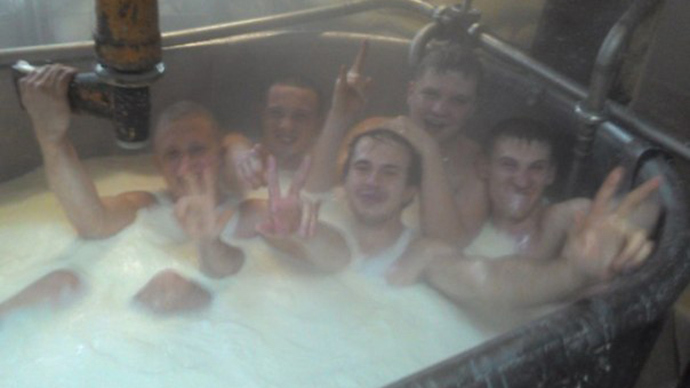 Too Petrified
Hush, hushed, Traumatized


Ho-mogenized
(Harrison Bergeron)

'Tush, Tush' Calcified
Your, Pastor Lied
(2 Cor. 11:1-15; 1 Cor. 12; Eph. 4: 11-16)
Hush, hushed
Modern Ministry 'Falls Short Of' Man's Sad State
So, Look A Little Deeper
You're Part Of Christ's Body, Pupils Dilated


Give It A Try
Christian, Roar A Little Louder
Cause Lou
2nd CHORUS:
Fell From The Sky
So 'Hush', Lying Guide
(Luke 4)
To Our Behind
(Mk. 16:22,23; Mark 8:32,33)
Push, Push, Go Worldwide
Just Try 2 Try
But 'Hush', Lying Guides
God's Deep Inside, Us
Rush, Rush
~Instrumental~
Second Chorus 2 More Times
To Hear My Attempt At This Song, Hold Down The Shift Key, Click Here, Click Play, Minimize And Listen.
New Lyrics By Bj Maxwell
Former Songwriters
Beggs, Nick / Hamill, Christopher / Strode, Jeremy / Askew, Stephen / Neale, Stuart John

New Lyrics By Bj Maxwell
06/06/2014
Copyright ©
1) Think That God Wants You To Prosper And When That Is Achieved You Have Reached The Pinnacle Of Your Faith. (James 2:6)
'Supposing That Gain Is Godliness.' (1 Tim. 6)
2) Believe That Your Job Is To Make People Only Feel Good About Themselves And Not Bad....I'm Ok, You're Ok, Okey Dokey!
3) Are A 'Progressive Christian' That Thinks That Since The Time Of Christ We Have Received Newer Revelations That Reveal That The Days Of Hardship Are Over.
4) Think That The Way To Reach Others Is By Emphasizing The Positive And Eliminating The Negative.
5) Truly Believe That Those Greater Works That Christ Said You Would Do Includes The Ability To Expend The Least Amount Of Energy With Maximum Returns, Like A 401K.
6) Are Amazed That The Apostle Paul And Jesus Achieved What They Did Seeing They Were Penniless, Unmarried And Childless.
7) Still, Looking For Those Lost Books That Reveal That Great Retirement And Healthcare Plan Jesus And Paul Had For Their Future Retirements.
8) You Think The Fathers (And Mother) Of The Faith Are Copeland, Hagin, Osteen And Meyers.
9) Thought Financial Independence To God Meant Having Lots Of Money When It Really Meant Independent Of Finances But Rich In Faith.
"Silver And Gold Have I None But..."
10) Have Mastered How To Major On The Minors And Minor On The Majors In Three Easy Steps.
11) Think Love Is Following The Line Of Least Resistance
12) Are Registered 501 C3 So Therefore, You Must Watch What You Say.
13) Believe That When Paul Condemned Those That Think 'Gain Is Godliness' (1 Timothy 6), That It Must Have Been On One Of Paul's Bad Days.
14) You Have Made A Distinction Between Contentment And Happiness. I'm Content But Would Be Contenter (More Content) If I Was Rich.
Is 'More Content' Like Pretty Sure?
"And Having Food And Raiment, Let Us Be Therewith Content." (1 Tim. 6)
15) Don't Use Scriptures Anymore Because It Is So Uncomfortable For Your Hearers. (2 Tim. 4:2ff)
16) Know That You Cannot Offend Your Contributors So You Say Only That Which Doesn't Offend And Call This Love.
17) Your Faith Is Based On Nothing Less Than Copelands Notes And Stubborness.
18) Think That Reaching The World For Christ Can Be Reached Better From The Top Of The World.
19) Thought Jesus Hung Out With Republicans And Sinners (Democrats).
20) You Think That The Verse, 'They Blaspheme God Because Of You' (Romans 2) Applies Only To The Jew. (Romans 2:24)
I Reckon So
I Reckon, So Therefore I Am, I Think
What Paul Was Convinced Of
Here
.
22) Believe That Christians Who Leave A Church Where The Rectum Controls And Suppresses The Other Parts, No Matter His Constipational Reasons, Are The True Obstructionists.
Bj Maxwell
Copyright ©
08/09/2010
08/12/2010
Feel Free To Post This Song Unaltered, Anywhere And Everywhere.