Circles Of Life
"The 1961 Report of the Register of Copyrights on the General Revision of the U.S. Copyright Law cites examples of activities that courts have regarded as FAIR USE: "quotation of excerpts in a review or CRITICISM FOR PURPOSES OF ILLUSTRATION OR COMMENT; quotation of short passages in a scholarly or technical work, for illustration or clarification of the author's observations; USE IN A PARODY OF SOME OF THE CONTENT OF THE WORK PARODIED..."
New And Improved Lyrics By Bj Maxwell
Thanks To God For Giving Me Wisdom In This Song Rewriting.
Eternal Love To My Wife Always For Her Creative Criticism, Ideas, Support And Encouragement.
Thanks To Elton John For the Melody.
If You Don't Like Using Previous Melodies, Just Rap It.
New Lyrics In Black, Old Lyrics In Blue, Links In Green.

If You Don't Automatically Hear Music, Then Hold Down The Shift Key, And Click Here, Then Minimize Music To Sing Along With The New Lyrics Below.



New Lyrics:

The Circle Of Life

Circles Of Life.

Kurie, Kurie Eleison (Lord, Lord Have Mercy)

From The Time We Rejected God's Plan For Us. (Genesis)

(

Genesis 1:26; Gen. 2:7)

Taking Cues From A Wily Snake.

(If We Could Talk To The Aminals)

 

'There's More To Deduce Outside Our World View'
That Won't Fit And Cannot Be Explained
Some Say Reincarnation
Living Life Like A One Legged Duck
Few Have True Peace From The One Who Sets Free.  
And Give Less Than They Ever Took.
In These Circles In Life
Theres Just Mass Confusion
It's Like Groundhog Day
And More Rope The Dope
Till We Take God's Grace
In This World Revolving.
In These Circles, These Circles Of Strife.
From The Time We Were Formed From This Planet.
And Believing, Abide In The Son.
(John 15)
'There's more to be seen than can ever be seen'
More To Do For The Three In One.
Most Teach 'Eat Or Be Eaten'
Those Remaining Say, 'Live And Let Live.'
'But' Few 'Still Believe As They Flee The Stampede'
It's More Blessed To Receive And To Give
Chorus:
Where These Circles Unite (Δύο κύκλοι ενώνουν)
There Is Judah's Lion
The Object Of Faith
The Great Aslan.
Till We Find Our Face
In This World That's Passing.
In These Circles, These Circles Of Life.
(
Δύο κύκλοι σημαίνουν τη ζωή)
o+o=8 (888)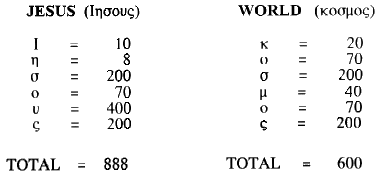 'Some Of Us Fall By The Wayside '
(Parable Of The Good Samaritan)
And Some Of Us Will Shine Like Stars
And Some Help Those Through Their Troubles.
While Others Add Salt To The Scars
But There's Way Too Much To Take On Here.
More To Rhyme Than Can Ever Be Rhymed
But The Son Rising High, Healing Wings He Does Fly (Malachi 4:2)
Then Great And Small Stand Before God On High.
Second Chorus:
He's The Circle Of Life And He Draws Us All.
Our New Beginning
Through Faith Then Love
Til We See His Face In His Light Bright Shining.
Where These Circles, These Circles Unite.
"He

is BEFORE ALL THINGS, and IN HIM ALL THINGS HOLD TOGETHER. ...20 and through Him to reconcile all things to Himself, having made peace THROUGH THE BLOOD OF HIS CROSS; through Him, I say, whether things on earth or things in heaven." (Colossians 1:17,20)

Bj Maxwell

08/26/2011

08/29/2011

08/30/2011

Copyright ©