Fun Park
GoKarts and Bumper Boats.
Bj Got Soaked By Mamma Maxwell In The Bumper Boats. I Think This Is Why Mamma Liked This Activity The Most Of The Fun Park.
Branson Mall
Even The Walmart Greeter In Branson Is Nice And Told Bj That Clay Cooper (Entertainer) Comes Into Walmart After His Show. In Fact, She Says, Many Branson Celebrities Come In There.
Though Clay's Theater Is Quite Snug, He, His Whole Family And Band Are Quite Talented In Their Musical Impersonations, And Provide A Wide Assortment Of Routines That Range From Irish Dancing, Comical Skits And Not To Forget, Songs To Christ, Sung Mostly By R.P. Harrell.
In Branson There Isn't The Great Chasm Between Entertainers/Educators And Entertained/Educated As There Are In Places Like Las Vegas And Hollywood.
Mamma Maxwell While Visiting The Maxwells From The South At Their Condo, Noted That The Pizza Delivery Man, Who Delivered Pizza To Them, Was One Of The Entertainers At The Mall There.
I Kind Of Think That She Had Just As Much Fun There As She Did At The Theatres.
Mike Walker:
Great Musical And Vocal Impersonator, Also Has Own Songs And Voice, With A Wide Range Vocally.
"MIKE CAN IMITATE OVER 200 VOICES. ANYTHING FROM PRESIDENTS, CARTOON CHARACTERS, AND SINGERS RANGING FROM JOHNNY CASH, CONWAY, ELVIS, MARTY ROBBINS, WILLIE NELSON, RAY CHARLES TO JOURNEY, MICHAEL JACKSON OR PRINCE. HE HAS A SMOOTH FIVE OCTAVE RANGE THAT IS MOST IMPRESSIVE."
http://www.myspace.com/mikewalkermth
Ma Got A Kiss On the Cheek From Mike After Buying One Of His CD's
There Are Numerous Singing Groups That Rely On Donations And Sell Their CD's.
Good Idea Of Mixing Own Songs With Oldies Sung By Greats, Secular With Spiritual. These Musicians Get Their Audience Involved With Songs They Are Familiar With. Most Of Them Are Purdy Good At Their Imitations Of Musicians And Singers.
Ma, Frequented The Nearby Mall That Hosted Numerous Singers.
She Got Quite Enamored With Some Of The Musicians, And At One Point Said Shhh To Some People That Were Talking Too Loud While The Singing Was Going On.
Later On Someone Said Shh Back To Her, When Cynthia Told Her About It She Turned Around And Pretended To Head Back To Confront The Culprit. Cynthia Held Her Back While I Laughed.
This Is Something I'll Never Forget.
I Was Excited With How Involved Ma Got.
Branson Is A Musical Experience That Creatively Presents Itself In A Myriad Of Ways.
Mamma Maxwells' Experiences
Ma Rode The Ducks.
Not Those Kind Of Ducks. These Kind:
She Got To See Lake Tanneycomo And The Dam 'Beautiful Scenery', She Says.
"These Ducks Are A Modification Of The Ducks That Were Used In WWII To Land Troops On Shore."The DUKW (popularly pronounced "duck") is a six-wheel-drive amphibious truck that was designed byGeneral Motors Corporation during World War II for transporting goods and troops over land and water and for use approaching and crossing beaches in amphibious attacks."
The Ship I Did My Time On, In the Seventies, Loaded And Launched These Ducks/DUKW's From The Stern/Backside.They Were Used To Get Marines To Shore.
Whether It Be Singers Or Comedians With Their Own Theatre, In A Mall, In Front Of One, At A Buffet, The Creative Ways Musicians Express Themselves Inspired Us.
Buffets
Plantation:
Great Southern Atmosphere, And Fried Chicken And Much Much More.
Golden Corral:
The Most Diversity Of Food I Have Ever Seen. This Buffet Actually Has An Entertainer That Comes In Evenings And Plays.
BaldKnobbers:
Good, But Wasn't Too Impressed Here. When One Has Such A Buffet Of Buffets They Can Be Picky.
Grand Country Buffet:
This Is Up There With Golden Corral, And Their Breakfast Buffet Is Fantastic. It's Also Surrounded By Shops, Theatres, A Miniature Golf Course.
Walks After Buffets
This Is What Kept Us Healthy During Our Vacation. Thought I Would Have Suffered From All This Partying But Came Home In Healthier (Not Lighter) Than When I Left.
Walks: Apple Tree Mall, Dulcimer Shop, Billy Bobs DairyLand (great lemonade and malts), Sun Tan, Great Ideas For Making Crafts
The Craft Malls
To Give Cynthia And Bj Ideas And Inspiration For Projects When They Get Home.
Mamma Maxwell And Her Sister Have Provided Some Freebies That They Are No Longer Using, For Our Craft Making At Home.
Went To Branson Mill And Took Pictures Of Luthiers Making Dulcimers And Other Items.
Cynthia Has Pictures Of The Crafts We Were Inspired By At The Toy Museum, The Branson Mill And The Apple Tree Mall Here.
World View Family Reunion
'Family Reunion' Was Included In The World View Theme This Year.
This Told Cynthia And I That Not Only Was This To Be A Reunion Of Maxwells But A Reunion Of Believers In Christ.
Speakers: David Reagan, Michael Youseff, Joel Rosenberg, Kay Arthur, And David Barton.
Our Conclusions Regarding Future World View Conferences:
Pick The Speakers You Like And Listen To Them Then Go Do Something Else When The Others Are Speaking.
The Conferences Are A Little Off Of The Beaten Path Of Branson.
Great Information From Reagan, Barton, Rosenberg And Youseff.
Great Messianic Singer Marty Goetz, Sings The Psalms And Often Began And Ended The Conference Each Day.
Bj's Encounter With David Reagan:
He Will Be At The Next World View Conference.
Actually The Formula He Uses Often BJ Has Slightly Modified To:
If The Plain Sense Makes Sense, Seek No Other Sense TO REPLACE IT, Lest You End Up With Nonsense.
More About That Here.
Our Anniversary
Yacht And Lake Tanneycomo (fun watching Cynthia taking pictures and having the time of her life):
This Was A Surreal Experience, Going Down Tanneycomo In A Yacht, While Being Served A Buffet And Listening To Music, While The Sun Was Going Down.
This Was A Great Experience We Will Never Forget. We Recommend This For Anyone Who Wants A Romantic And Memorable Experience With Their Spouse.
Cynthia here, with an update!
To Visit an Earth History Museum that is truly Bible Based, please visit The Museum of Earth History in Eureka Springs, AR by clicking here.
Went Hiking On Our Second To Last Day.
We Saw A Dogwood, And Cynthia Took A Picture.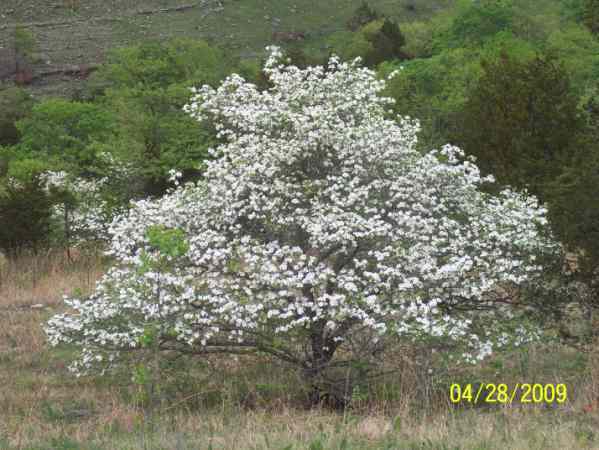 Do You Know The Legend Of The Dogwood?

Hope You Enjoyed The Tour Of Branson.

Maxwells House, Good For Your Desktop.

Please Visit Us Again.

Maxwells House, Good For Your Desktop





 

.