Had I Come Back Before


(A Biblical And Melodic Response To Lazy Futurism (
Matt. 24:48-51
) And Preterism, Especially Full Preterism)
New And Improved Lyrics By Bj Maxwell
Thankyou Jesus For Your Guidance And Inspiration.
Feel Free To Repost Unaltered
(Links Are In Green.)
New Lyrics In Black
Formerly 'When I'm 64' By The Beatles.
If You Can't Hear Any Singing Or Music, Press The Shift Key And
Click Here
, Then Minimize And Sing The New Lyrics.
(A Biblical And Melodic Response To Lazy Futurism (
Matt. 24:48-51
) And Preterism, Especially Full Preterism)
Had I Come Back Before
Lyrics: 

Lazy Futurism:
If I Delayed My Coming Again,

Til 3010.
Would you still be Talking To Me Oftentimes?

'Birthday greetings' (Christmas) , Some Bread And Some Wine? (Communion And Easter)
?

If I Delayed Til 4004.

'Would you lock the door?',

Preterism Not The Answer:

Still Wouldn't 'Need me', Still, Wouldn't Heed me,

Had I'd Come Back Before.

oo oo oo oo oo oo oo oooo

I Will Come Back Soon, (ah ah ah ah ah)

And If You Pray The Words,

I Could Be In You.
(1 Cor. 15:1-5; Revelation 3:20)

I Will Be Handy, Kicking Some Tush

When Shove Comes To Push

Til Then Read The Bible 'by the fireside'

Every Morning, Rightly Divide.

I Tilled The Garden, 70 A.D.

Closed Up Temples Door
Still, You Don't 'Need Me', Still You Don't Heed Me,
Since I Cleared The Floor
(Matthew 24; 1 John 3:2)
Preterism:
Some Think I Made My Last, Grand Entrance

On A Horse Of White, While They Were In Flight.

But Every Eye Shall See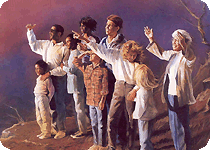 Like No Other Day Before
Then On Bended Knee
Send Me An Email, Call And Say Hi,

Stating Your World View.
Weakness Of Preterism:

Indicate How As I Left, I Have Returned.

Sign Your Name Here, 'Shaken Not Stirred'
Give Me Your Answers, Fill In A Form

Duped For Evermore
Preterism:

You Wouldn't 'Need Me', You Couldn't Heed Me

Had I Come Back Before

Whoo!
New Lyrics By Bj Maxwell
Melody By The Beatles
Formerly, 'When I'm 64'
Thanks To My Wife, For Keeping Me In Line In The Real World.
05/13/2011
06/13/2011
01/27/2012
05/31/2013
Copyright ©
Feel Free To Post This Song Unaltered, Anywhere And Everywhere.
Best Instrumentals And Whistling Too.
(Lazy Futurism)
"But and if that evil servant shall say in his heart, My lord delayeth his coming ; 49 And shall begin to smite his fellowservants, and to eat and drink with the drunken ; 50 The lord of that servant shall come in a day when he looketh not for him, and in an hour that he is not aware of , 51 And shall cut him asunder, and appoint him his portion with the hypocrites: there shall be weeping and gnashing of teeth." (Matt. 24:48-51)
Preterism Methodically Removes Any Incentive For Preterists To Grow Up, And Go From Milk To Meat.
The First Example Is In First John Three
"Dear friends, now we are children of God, and what we will be has not yet been made known. But we know that WHEN HE APPEARS, WE SHALL BE LIKE HIM, FOR WE SHALL SEE HIM AS HE IS.
3 EVERYONE WHO HAS THIS HOPE IN HIM PURIFIES HIMSELF, JUST AS HE IS PURE." (1 John 3:2,3)
The Preterist Has Molested The Process Through Which Maturity Comes, By Relegating The Second Coming Of Christ To The Past. So He Cannot Become Pure This Way And Doesn't Have Jesus' Visible Second Coming To Look Forward To.
The Second Way I Found Is In 2 Peter Three:
"But the day of the Lord will come LIKE A THIEF. The heavens will disappear with a roar; the elements will be DESTROYED BY FIRE, and the earth and everything in it will be laid bare. 11 SINCE EVERYTHING WILL BE DESTROYED IN THIS WAY, WHAT KIND OF PEOPLE OUGHT YOU TO BE? YOU OUGHT TO LIVE HOLY AND GODLY LIVES." (2 Peter 3)
The Preterist Doesn't Believe That The Earth Will Be 'Destroyed In This Way' And That Peter Doesn't Really Mean What He's Saying Here, So Since, Everything Won't Be 'Destroyed In This Way', Preterists Aren't Motivated To 'Live Holy And Godly Lives.'
Two Reasons The Preterist Will Remain A Perpetual Babe In Christ, If A Christian At All.
"47 He who belongs to God hears what God says.
The reason you do not hear that you do not belong to God." (John 8:47)
"The 1961 Report of the Register of Copyrights on the General Revision of the U.S. Copyright Law cites examples of activities that courts have regarded as FAIR USE: "quotation of excerpts in a review or CRITICISM FOR PURPOSES OF ILLUSTRATION OR COMMENT; quotation of short passages in a scholarly or technical work, for illustration or clarification of the author's observations; USE IN A PARODY OF SOME OF THE CONTENT OF THE WORK PARODIED..."